The unofficial, official refs in the NFL are taking a bath in the news this week. New England, last weekend had a crappy call that ended their game and their chance at a win and then of course, my favorite team Seattle had a squirrely end to their game that game them the victory. I find it interesting though that no one has mentioned that there were a lot of questionable calls in that game that went against Seattle as well. What really irritates me is that sports commentators have dismissed that incredible job the Seattle defense did (sacking Rogers eight times in the first half, an NFL record) and instead are saying that Green Bay just played awful. Back up boys, Seattle's defense was stellar so give them some credit.
Jason Bonham is gearing up for another run of his Zeppelin Experience, and the trek kicks off on Oct. 5 in Napa Valley, Calif., and runs through Dec. 20 in Milwaukee, Wis.
The Experience celebrates "the life and music of Jason's father, the late Led Zeppelin drummer John Bon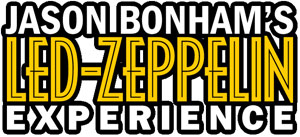 ham."
"This is a personal trip through my life with the music of Led Zeppelin and how the music influenced me," Jason said in an official statement.
Jason, of course, jammed out with Robert Plant, John Paul Jones and Jimmy Page at Led Zeppelin's seminal reunion concert in 2007, which was taped for the "Celebration Day" movie that will hit theaters on Oct. 17.
"Performing my father's songs at the Led Zeppelin 02 reunion concert in 2007 was an honor that I will forever remember as one of the most bittersweet, yet greatest nights of my life," Jason said. "I'm over the moon that the 02 concert will finally be available for all Zeppelin fans to enjoy. That special night was the original spark that ignited JBLZE."
Jason Bonham's Led Zeppelin Experience 2012 Tour Dates:
10/5 -- Napa Valley, Calif., The Uptown Theatre
10/6 -- Reno, Nev., The Silver Legacy
10/11 -- Los Angeles, Calif., Greek Theater
10/12 -- Las Vegas, Nev., Aliante Casino
10/13 -- Indio, Calif., Fantasy Springs Resort Casino
10/14 -- San Francisco, Calif., The Warfield
10/16 -- Sacramento, Calif., Crest Theatre
11/9 -- Westbury, N.Y., Theatre at Westbury
11/10 -- Philadelphia, Pa., Electric Factory
11/11 -- York, Pa., Capitol Theatre
11/12 -- Niagara Falls, N.Y., Rapids Theatre
11/14 -- Port Chester, N.Y., Capitol Theatre
11/15-- Montclair, N.J., The Wellmont Theatre
11/16 -- Wilmington, De., Grand Opera House
11/17 -- Munhall, Pa., Carnegie Music Hall of Homestead
11/19 -- Royal Oak, Mich., Royal Oak Music Theatre
12/20 -- Milwaukee, Wis., Pabst Theatre
Carnal Knowledge and Led Zeppelin are no strangers to each other and in honor of Zeptember here is a look at their sexy repertoire according to Ken Kelley of Ultimate Classic Rock....
Saying that the guys in Led Zeppelin occasionally had sex on their minds would be perhaps the biggest understatement of the 20th century. Although they could also be found singing about love or heartbreak, it was the group's primal needs that most often made themselves known via their songs. So let's talk about lemons, rain, baked goods, automobiles (and of course, women) with our list of the Top 10 Led Zeppelin Sex Songs!
http://ultimateclassicrock.com/led-zeppelin-sex-songs/
AC/DC Announce 'Live at River Plate,' First Live Album in 20 Years
AC/DC are following up one of the more successful live albums
of all time with a 19-track recording from three shows in Buenos Aires. 'Live at River Plate' (available Nov. 20) is the band's first new live effort since the double disc 'Live' from 1992.
The audio recording is from the same shows as the 'Live at River Plate' DVD, which was released in 2011. The three shows took place in Argentina in December 2009, in front of almost 200K fans over three nights. By then the Black Ice tour was in top form, going on to visit 108 cities across the world.
The new live recording includes seven songs not included on 'Live.' 'Rock N Roll Train,' 'Shot Down in Flames,' 'Black Ice' and 'Dog Eat Dog' are four of the new tunes that accompany hits like 'Back in Black' and 'Hells Bells.' The project is available as a three disc vinyl package or a two CD set that features multiple covers and a 24-page booklet.
Canadian rocker Neil Young continues to grind out, on a regular basis, more new releases..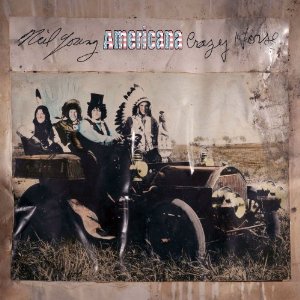 Neil Young and Crazy Horse will release their second album of 2012 on October 29.
According to a report in NME.com, the album is called Psychedelic Pill.
It's Young's first album of all new material with Crazy Horse since 2003 and was recorded after the Americana sessions.
Neil Young and Crazy Horse will tour North America in October and November.
Tracklisting:
'Driftin' Back'
'Psychedelic Pill'
'Ramada Inn'
'Born in Ontario'
'Twisted Road'
'She's Always Dancing'
'For the Love of Man'
'Walk Like a Giant'