VIDEO: Whippersnappers Try to Understand A Rotary Phone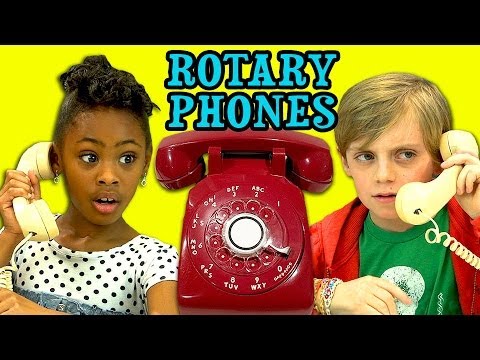 This video made me feel old.
Back in my day, I used to carry a quarter in my shoe in case I had to make an emergency phone call on a payphone. I knew how to dial with a rotary phone, and was amazed when all I had to do to dial was press some numbers when the technology came out. I was overjoyed when Call Waiting came out. Mrs. Riley was always yapping on the phone, gossiping with Jean and Joan and-a who knows who. I was tired of calling and getting a busy signal all the damn time.
Now a YouTube video has come out introducing young kids to a rotary phone, and asking them to dial a number. They couldn't figure out how to call someone. They even played them busy signals and dial tones - none of them knew what they were.
Whippersnappers.