VIDEO: Dogs Sharing Ice Cream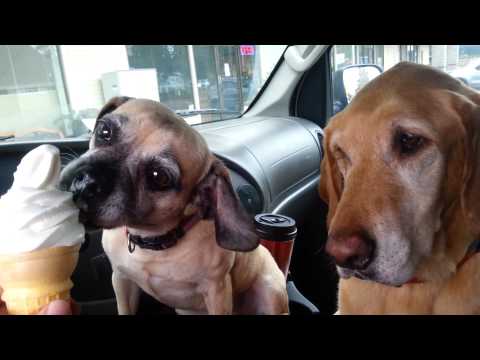 I mentioned before, I love dogs. Not a fan of cats, but I love my dog and seeing photos and videos of other dogs.
With a lot of downtime here at the 107.9 The Bear Studios, I spend some time on YouTube looking at funny videos (or the Babe pictures we got.) I found this video last night before I took a look at our Babe Galleries. I kid you not - this video made ol' T. Biggens Riley laugh out loud.
The premise of the video is simple: why does Daisy get to eat his ice cream first? Well, you can see why here: