VIDEO: Dog Loves a Head Massage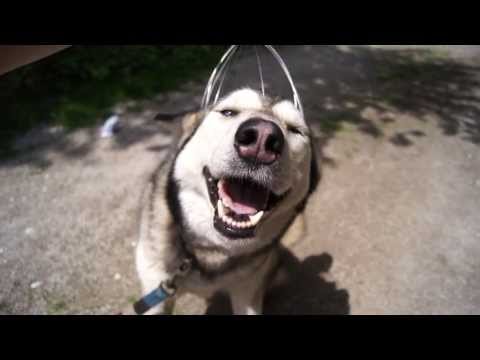 T. Biggens Riley loves dogs. My ol' dog Rex is one loyal son of a gun. That dog never leaves my side when I'm at home. I do spoil the darn guy though. Mrs. Riley hates it when I give him people food - but hey, when you got a good friend, you got to share with him.
Rex loves it when I scratch his ears. You should see the look on his face that he gets when I'm doing that. It sort of looks like this husky's face when he gets his head scratched with this weird scalp massage tool.
If you have a dog you want to give him the ultimate massage to, you can buy one of those head massage tools at Amazon.com.
I'm sure Rex would love a massage like this. I just hope he doesn't expect a "happy ending."
BONUS VIDEO
Our web developer, Web Guy Tom, shares a video of his Siberian Husky mutt eating treats in slow motion. I swear, that guy has way too much time on his hands. But he is an intelligent young fella that I look up to.
Click HERE to see the video on his page at Radio949Colorado.com