There is a BEAR that is LOOSE!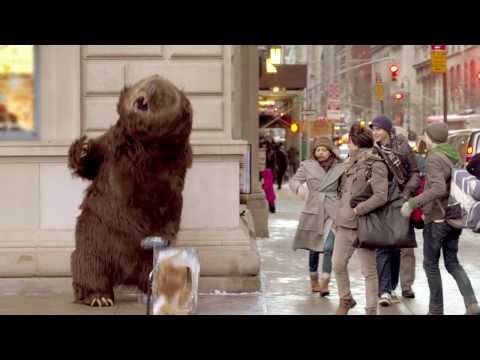 Well, it's Friday. That means the weekend is coming, and Mrs. Riley will be nagging me about taking down the Christmas lights. I think I'm running out of excuses.
I know I got your attention with that headline. I know I would be freaking out if I saw a real bear hear at the Bear Studios. I can't remember my training on what to do if you encounter a bear. Heck, I can't remember most of my security guard training.
A bear was recently put on the streets in New York. It's not a real bear. It's a bear prank that was used to promote Chobani yogurt - you know, the same yogurt they advertised during the big game that I don't want to talk about anymore.
I want to know where I can get one of these suits. I think it would be hilarious to have this suit when we have a concert at Thunder Mountain Amphitheater. Everyone would scatter, afraid of the bear, then T. Biggens Riley would have the best seat in the house!
Regards,
T.B.R.