#ALSIceBucket Challenge #FAIL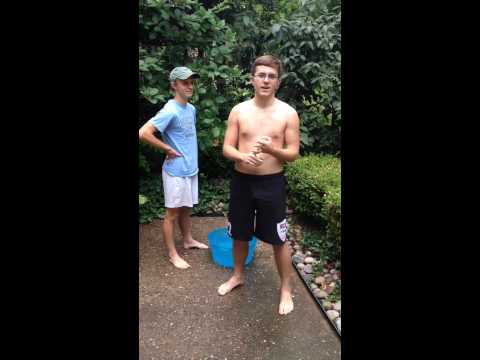 Unless you've been living under a rock lately, you probably have seen everyone on Facebook taking the "Ice Bucket Challege" to raise money and "awareness" for ALS research. (Lou Gehrig's disease). Essentially someone challenges a friend to dump icy cold water on him/herself. If he/she doesn't, then then the friend has to donate $100 to ALS research.
Anyway, this kid tried to make his video, but instead of him getting doused, well, his buddy might have to donate the $10 to ALS.
More Fails
If you couldn't get enough of that one, take a look at this compilation of Ice Bucket Fails
Ice Bucket Challenge Photos
Take a quick look at photos of people taking the ice bucket challenge